In this article, you will learn how Tesla's charge port works and discover a nifty trick to pre-heat your battery before charging using the S3XY Buttons.

Tesla has designed a safety feature where you cannot disconnect your charging cable without telling your car to do so. That way, other people can't mess with your cord while your vehicle is restoring its charge. So once you are ready to continue your drive, you press that little button on the Tesla charging cable, and it gets instantaneouslyunlocked.

This is all great, but what if you use a non-Tesla charger?
Before unplugging the cord, you need to pull out your phone, open the Tesla app, and press the Unlock button to release the cable from the charge port or go inside your vehicle and do the same via the main screen.

Little do you know, the S3XY Buttons can help you unlock your non-Tesla charging cable with one click and start the preconditioning feature of your battery that will improve your fast charging. Here is what you need to know:



Charge Port


When you program a button to this feature, and your Tesla is plugged into the charging station, each click will unlock the cable from the port.
Some users mount their S3XY Button directly to their non-Tesla charger so they don't have to enter the car or reach for their phone.



Battery Preconditioning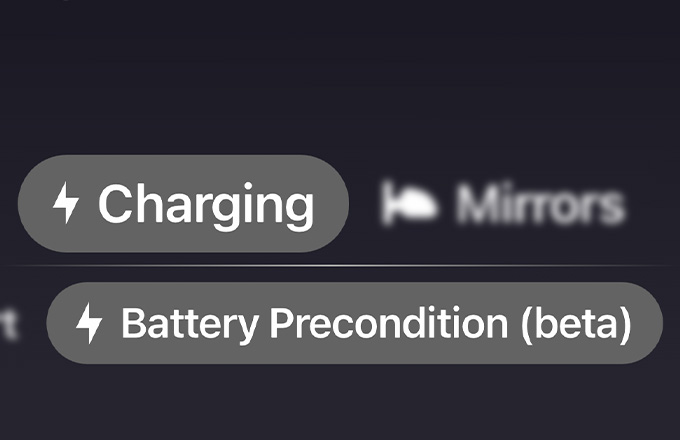 This is definitely one of the most used features by many.

You know how when you set your Tesla to navigate to a Supercharger, the car starts warming up the battery so that you can charge it faster?

Well, now you can do it manually without turning on your navigation.
Just press the S3XY Button once, and your car will start its preconditioning cycle, and with a second press, you will turn it off.

We also give you live data on your current battery temperature so you can decide when the right time for charging is.

And if you like going to the track with your car, this feature is for you since you can pre-heat your battery for optimal performance while staying in one place.

Note that this feature is still in Beta. We improve it with every update.


To learn about our most used features, click on the banner below.