In this article, you will learn about the difference between Chill and Sport driving modes and how to shift from one to another using the S3XY Buttons.

Most Tesla models come with two main acceleration modes: Chill & Sport (Standard for non-performance models).
The first limits your car's acceleration for a smooth and gentle ride, and the second provides the ordinary (rapid) level of acceleration.

Chill mode is best to be used when driving around the city where the traffic is more pronounced, and Sport mode is great when you need that extra "torque" to overcome the person in front of you on the highway.

Here is how you can program the S3XY Buttons to switch between both with every click:


Chill Mode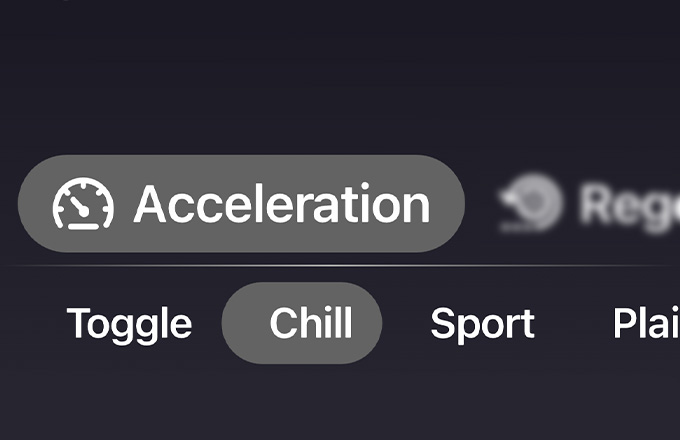 When you program your S3XY Button to this function, each press will shift the car's acceleration into Chill Mode.
This feature is great for those driving in Sport (Standard) Mode as their default setting.


Sport (Standard)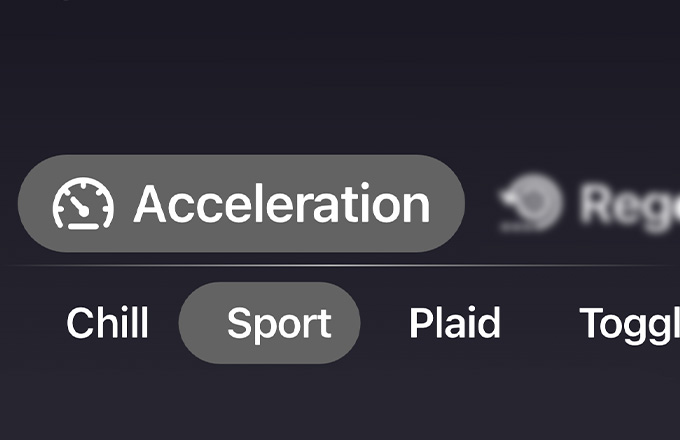 With each press of a button, you will force your vehicle's acceleration into Sport Mode (Standard for non-performance models).
This feature is excellent for those usually driving in Chill Mode who need that extra power boost from time to time.


Plaid


This feature is only available for the Plaid model Teslas.
If you own one, then you know that you have 3 options to choose from (Chill, Sport, and Plaid).
Although this option is fun to drive, not everyone uses it as its default setting. Some people prefer to drive in Sport and have a button designated for the Plaid mode so that it can be activated with a single press.


Toggle between Chill & Sport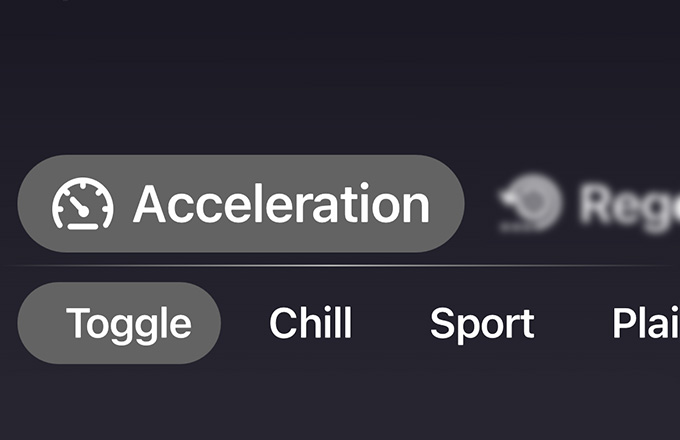 This option is for you if you constantly change your scenery from a highway to a city drive.
The first press of the button will set your acceleration into Chill mode and the second into Sport Mode (or vice versa).


To learn about our most used features, click on the banner below.