The S3XY Buttons give you access to over 100 quick actions that sometimes can be challenging to activate via the Main screen while driving.
Today, this number goes even higher by us adding many of the Tesla cloud features to the S3XY app.


"What are Tesla Cloud Functions?"

There is a Tesla API code for developers online, allowing them to use some of the Tesla App features and integrate them within their own applications.
So, after many months of developing and testing with our wonderful Beta community, we have successfully integrated them into the S3XY app.


"What does this mean for me as a S3XY Buttons user?"

By updating to the S3XY Buttons app version 3.9.4, you will be able to unlock over 12 new features that are coming straight from the Tesla cloud, such as Temperature Adjustment, Climate Control, Dog/Camp/Keep Mode, BioWeapon Defence Mode, Boombox, Unlock Chargeport, Open Trunk/Frunk, Homelink, Vent, Flash, Honk, and more will come soon.


"Are there any additional benefits to the Cloud Features?"

Yes! Two significant benefits come along with this new update:
• Some of the actions that are only provided by the Tesla Cloud server are not accessible via the CAN bus (which means that we cannot control them with our Commander). So, if you want to use your Camp Mode via a S3XY Button, you will need to update to version 3.9.4
• The Tesla Could features do not require you to be inside your vehicle or paired to the Commander. This means you can now open your Frunk with a button not placed inside your car.


"What do I need to do after I install the new update to get those features?"

You will see a menu bar at the bottom of your S3XY app that helps you navigate the different options.
Just click on the Tesla Cloud button, and you will be greeted by a screen allowing you to unlock all the new features.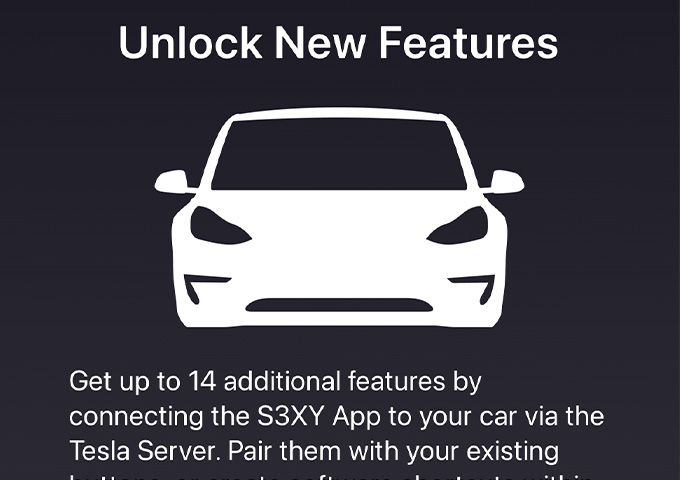 After you go through it, you must enter your Tesla account credentials (same as with TeslaFi, TezLab, and other apps that provide statistics for your vehicle).
When you complete those steps, you can connect your physical buttons with the newly unlocked features.



"What if I don't have more buttons to use?"

One of the significant parts of the new Tesla Cloud features is that there is no limit on how many buttons you can assign to them.
The current Commander can only support up to 8 physical buttons, but to the Cloud features, you can assign another 20 if you choose to do so.
So, go ahead and get your extra buttons now from the Shop.

The other significant part is that you can assign Virtual buttons inside the S3XY app to trigger all the actions with the new update. So, if you use your phone as a dash, now you can activate your favorite Cloud features just by tapping the screen.
You can distinguish your physical buttons from the software ones by the blue glow underneath the App Buttons.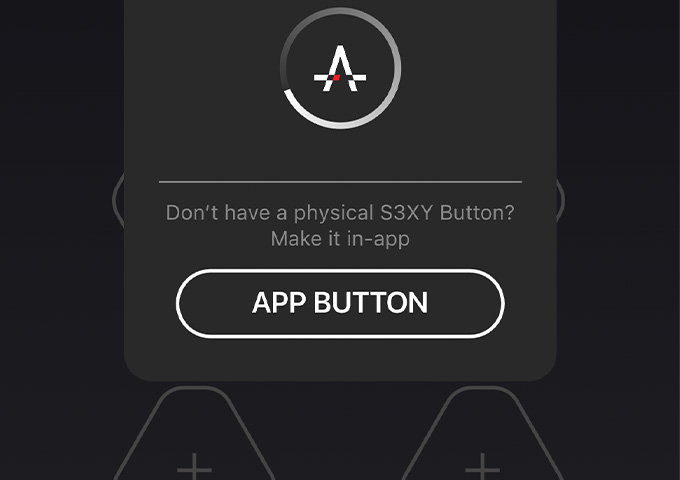 So, long story short, the S3XY Buttons just got S3XYer.
You can now add more features to them and even control your car from the other side of the world.
We are sure that the 3.9.4 update will make a lot of people happy.

If you want to learn how to program your S3XY Buttons with the new Tesla Cloud features, click on the text below.