From the top, we can all agree that Tesla found a way how to put less in their cars and yet make them look cool.
The whole minimalistic approach is something unique and many current Tesla Model 3 / Y owners are enjoying it.


That said, there are still a few people out there that miss having a real-time dashboard in front of their eyes, or some just want to have quick access to stats via 3rd-party apps during their rides.

Few companies have jumped into providing an option to all of those that want to use their phone as a dashboard and made their versions of a phone mount. But most of them have one of the 3 problems that the customers need to deal with:


• It is not OEM-looking
• It does not support most types of phones
• It does not charge your phone
We at Enhance took all those points into account and made our version of a phone mount that covers all the bases.
• It looks like a part of your Tesla Model 3 / Y
• It works with all small, medium, and large phone devices
• It provides fast charging without the need for a special phone-case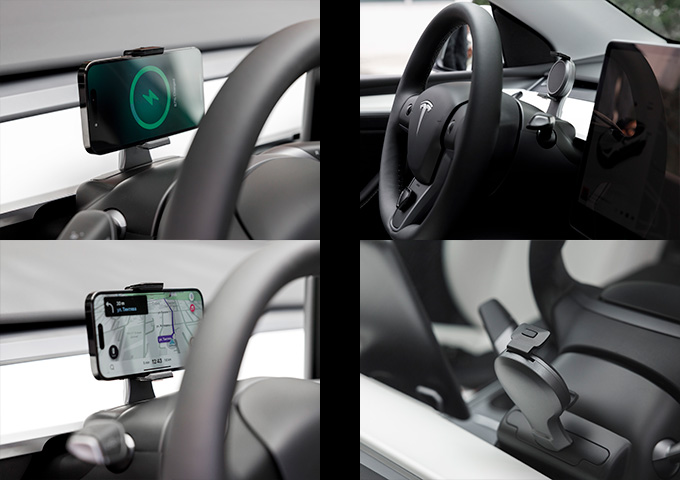 In other words, now you can have it all. Keep that sleek look of your car, while having the option to add a real-time dashboard while driving. What more can a person ask for? 😊


Pro-tip: check out the S3XY Commander that gives you the option to have a professional-looking Dashboard, add many secret features to your Tesla, and read important stats, like battery temperature is much more.
Check more about the Commander here.


Did you like what you read about the most OEM-looking phone mount for your Tesla?
You can get it from the link below, and don't forget to use promo-code CHARGER to get 5% off the original price.
Click Here